Reliable & Professional
Restaurant Hood Cleaning
Serving San Jose & All of the 5 Surrounding Counties
GET YOUR FAST INTERNET QUOTE
HOOD CLEANING SAN JOSE CA
We are your #1 commercial hood cleaning company serving San Jose and the surrounding region. We cover all of Santa Clara, Alameda, San Mateo, and Santa Cruz Counties including some of the following cities: Fremont, Hayward, San Mateo, Palo Alto, Redwood City, Campbell, Cupertino, Gilroy, Los Altos, Los Altos Hills, Los Gatos, Milpitas, Monte Sereno, Morgan Hill
Mountain View, Palo Alto, San Jose, Santa Clara, Saratoga, and Sunnyvale. We even dip into Santa Cruz & serve Santa Cruz, Watsonville, Capitola and out to Gilroy. So, if you have questions about restaurant hood cleaning services, definitely reach out!
We provide full-service hood cleaning for all types of commercial kitchens, hood repair, and inspection services. Our team of highly trained and experienced professionals are dedicated to providing you with the highest quality hood cleaning available. We offer a variety of hood cleaning services to choose from, including:
Restaurants
Fast Food Franchises
Food Trucks
Hospitals
Elder Care Facilities
Rehab Facilities
Hotels
Business Campus Cafeterias
And any other Commercial Kitchens
Contact us today to schedule a free consultation to see how we can improve your kitchen's health and safety with our hood cleaning services! We will get the job done right the first time!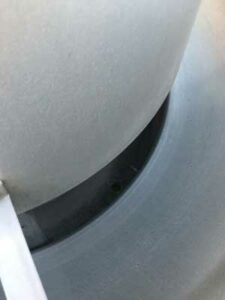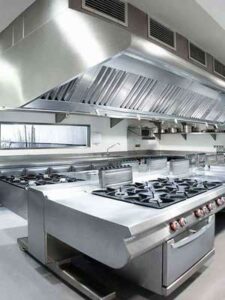 COMMERCIAL HOOD CLEANING SAN JOSE CA
Hood Cleaning is one of those darn necessities of the restaurant industry. It's just as important as it is dirty to do. San Jose Hood Cleaning has guys with decades of experience on staff and every one of our teams are trained to follow the NFPA-96 protocols for each commercial hood cleaning that we do.
There are a few things to consider when choosing a hood cleaning company for your business. First, you need to make sure that you're hiring a fully licensed and insured hood cleaning company. If you lease your commercial space, your leasing company typically, will not give access to anyone to do a hood cleaning that does not have a $2mil (or more) insurance policy. If your hood cleaning company cannot provide you with proof of insurance or a signed and dated insurance rider document, you will have no recourse if something goes wrong.
Another consideration is: does your hood cleaning company have years of experience and specific experience with your hardware? You can be assured that we do. With hundreds of hundreds of hood cleanings in the South Bay, we know all types of commercial kitchens and we've cleaned almost every type of system. Some systems date back more than 50 years! We also train all of our techs to follow the National Fire Protection Association guidelines.
One last consideration: Reliability. I've heard dozens of stories about unreliable hood cleaning companies. They run hours late for a job or they don't show up at all. Our big goal outside of doing great work is: to show up on time and finish the hood cleaning as fast as possible!
RESIDENTIAL HOOD CLEANING SAN JOSE CA
Nope. We can't do it. But we do get many requests – so we need to explain why not. Residential hoods and hood ducts are not built to withstand the pressure and water of commercial hood cleaning. For one, there is a blower fan in the hood that blows the air upward into the duct, heading to the roof. In a commercial kitchen, the blower motor is on the roof and it acts as a vacuum, pulling the air up. The rooftop unit is built to be waterproof with the motor and electronics inside a waterproof enclosure.
Another reason that we can't do a residential hood cleaning is that the ducts are not welded steel. Most residential hoods have very thin, aluminum ducts which cannot stand the pressure of commercial hood cleaning washers.
Last reason is this: commercial hood cleaning is a very WET business. We can only do it in commercial kitchens because we can clean up any wetness we create after. In a home? Eek!!
If you're looking to get a residential hood cleaning, we'd suggest that you contact a residential duct cleaning company. They all should have plenty of experience with the workings of a residential system.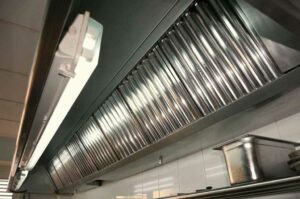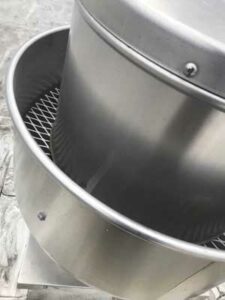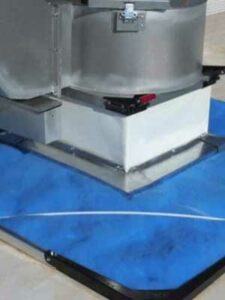 HOOD CLEANING PRICES SAN JOSE CA
It's really hard to say what the cost is for hood cleaning without looking closely at the project. Size of hoods, length of ducts, type of access, all come into play. So, we do free first inspections and quotes. Sometimes, we can quote via text or email. It really depends on how straight forward your situation is. No matter how we provide you pricing, be assured that we strive to give you the fairest price for hood cleaning in the whole Bay Area because we want to keep a great relationship with you and be your "go-to hood cleaning service".
Our Service Area
We Offer Hood Cleaning Services in San Jose, CA, and the Surrounding 5 Counties.
San Jose Hood Cleaning is Completely Licensed & Insured to do Cleanings throughout the San Francisco Bay Area.

We always provide 100% customer satisfaction.

Our team really are professionals and understand all aspects of hood cleaning. We will work to ensure your project is done to your satisfaction. Give us a call today to schedule a FREE onsite estimate!